Rental Rates and General Terms > Studio Apartment > Sunway Resort Suites
Table 1: Rooms Description
| | | | |
| --- | --- | --- | --- |
| Bedroom Types | Room Size | Ensuite Bath | Fully Furnished |
| | 470 - 872 sqf | YES | YES |
Table 2: Optional and MISC
#

Item
Notes
1

Car Park

Check out the details here.
2

Internet

Complimentary Wifi Internet is provided in the room and Floor 12 common area.

3

Charges:

Electricity:
RM0.691/kWh

Water:
RM2.07/cum

1) FREE usage with capping at RM10 per day for rental duration on/below 28 nights. Excess charges payable by guests.

2) For guest(s) staying on/above 28 nights, electricity is payable at RM 0.691 /kWh and water is payable at RM2.07 /cum. Utilities charges will be billed upon check out / monthly (depending on rental duration).
4

Astro Pay TV

Charges:

RM20 - RM50

1) Upon request and subject to availability.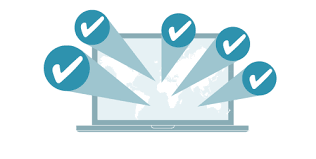 Features included:
01)
Few studio units (all are identical) available for rent. The differences mainly floor level, a slight different in the funitures, e.g. some unit without sofa and bedding arrangements. All units facing Sunway City and main road view.
02)
Bedding Types:
Type 1: King x 1
Type 2: Single x 2
Type 3: King x 1 + Double Decker Bed x 1
Type 4: Single x 2 + Double Decker Bed x 1
Note: Maximum Occupancy per unit: 6 pax (subject to the studio size availability). Additional Bed OR Single Mattress on Floor is provided at additional cost for the additional pax request.
03)
Fully furnished studio apartment with:
- Window rod & curtain included and installed,
- Wardrobe,
- Kitchen with utensils & Cookware,
- Dining table and chairs,
- Microwave Oven, Fridge, Rice Cooker,
- cooking appliance for light cooking,
- safety box, hairdryer and ironing
- TV and Work / Study Desk
04)
Self operated laundry machine and dryer:
- available in facilities floor at Level 12.
- the machine are operated using token.
- the token can be purchased from the vending machine installed in the laundry room.
05)
Bathroom & Toilet with bidet & hot water system,
06)
Complimentary use of the building's facilities Gymnasium and meeting area available at Level 12,
07)
External common area facilities: the studio apartment is connecting directly with Sunway Pyramid Shopping Centre under the same roof which offer entertainment, food & beverage, ATM etc.
08)
Miscellaneous Valued Services (Costs apply and vary):
- Special furnishing requests
- Pantry service - place your grocery order and we do the shopping for you.
- Ironing / Washing / Dry cleaning
- Room/Unit cleaning
- Business administration services
- Tour assistance

A. General Terms and Conditions: <click here for details>
B. Specific Rental Terms and Conditions for Sunway Resort Suites
Compulsory Deposits (bond) requirement are:
Rental, Lost & damage deposit + One Set of Access Cards:
a. Daily Rental: RM 500
b. 1-3 months stay: One month rental
c. Above 3 months stay: Two months rental
d. Special occassion e.g. wedding, movie shooting - RM 2000
Deposit for additional Access Cards request:
- Unit and Lobby's Access Card bond (per card): RM 100
Deposit for Utilities (Electricity and Water): RM 500 (* for stay on/above 1 month)