Flexistay Corporate Affiliate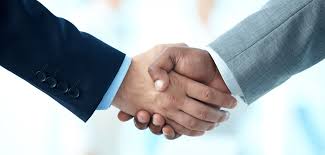 Overview
Flexistay Corporate Affiliate is a partnership program benefits businesses in driving traffic and sales to both and more parties.
Benefits
As a Flexistay Corporate Affiliate, the company and its employees will get discounted rates when check in to any Flexistay Services's managed properties.
The guests and tenants get the priority service to transferred and moved to any of our managed properties* without early termination penalty as long as they are continuing staying within the tenancy period. (*Subject to the new property rental rates and its availability.)
The company and its employees get the exclusive access (or By Invitation) to our Valued Referral Program that allows the company or individual to earn up to RM180 referral fees per confirmed booking.
The company get the exclusive access to advertise* its product, services and promotion through Flexistay Services to its guests, tenants, affiliates, and business partners through either mailing, websites or social network (*subject to ads approval).
Why Choose Flexistay Services as your preferred accommodation choice?
We are the professional property management company that focus in guest's good property rental experience.
We have experience team to handle various issue / procedures with our main priority and objective to make sure the guests are well taking care of in the property that we managed.
We only managed properties that are surrounded & equipped with amenities & facilities that could ensure the convenience of guests.
We offered reasonable rental rates that will ensure guest's choice to stay in the property that we managed are worth it.
Tenants are allowed to transferred and moved to any Flexistay managed properties (by following the new property rental rates) without penalty as long as they are continuing staying within the tenancy period.
FAQs
Who can join as a Flexistay Corporate Affiliate?
Any registered business within Malaysia or Outside Malaysia.
How to become a Flexistay Corporate Affiliate?
Fill in the form here and we will correspond with you further.
What are the Marketing Collateral Resources available for Corporate Affiliate?
Click here for details.
List of Official Flexistay Corporate Affiliate
Klinik Medicka

Official Corporate Affiliate since: 1 March 2016

Address: B-1-9, Block B, Casa Tropicana Condo, No. 5, Jalan Persiaran Tropicana, PJU 3, Tropicana Golf & Country Resort, 47410 Petaling Jaya, Selangor, Malaysia.

We at Klinik Medicka always do our best to help you and your family to overcome any health issues or concerns that may arise. We treat patients of all ages and provide various screenings, treatment and medical check-ups to ensure that you are fit, healthy and always 'good-to-go'. To us, your health always comes first. So if you haven't visited us yet, hurry up!

GE Relocation
Official Corporate Affiliate since: 14 May 2015

Genuine Eminence consulting firm based in Kuala Lumpur. GE introduced the relocation services since 2012; we strive for being the pioneer of innovative services and pleasant settlement in Malaysia with you; as well as in Korea.

We are experiencing rapid growth as a successful consulting business through our comprehensive services program including list of properties profile & buying guides, information of the education facilities center, settlement surrounding local amenities, Malaysia My Second Home program & etc.

We offer our clients the fullness of one stop services package needed.

Travel
Official Corporate Affiliate since: 14 May 2015

Services:

Business Research Services (Research, Marketing Channel and etc.)
Local Research Services (Property, School, Car-rental and etc.)
Documentation Services (Licenses, documentations, Visa and etc)
Medical Tour (Outbound: To Korea, Inbound: In Malaysia)
English Camp (Summar & Winter : with golf & horse riding activities)

G-more : On line Shopping Mall 99.9% From Korea
Official Corporate Affiliate since: 14 May 2015

G-more is part of Genuine Eminece Sdn Bhd. G-more continually provide 100% Korean Products from Korea and G-more contact middle size & small size company that have good skills , high quality and certifications from Korea goverment & Global Market.
G-more's Goal are good relationship between Malaysia and Korea.
And G-more try to give Start up Business Men & Women Many opportunities.
---
Third Party Affiliate Program

Join Lazada Affiliate Program and receive a commission.