G Residences - Rental Rates and General Terms > 3 Bedrooms

Table 1: Special Rental Rates *subject to change without prior notice
Price quote in RM (MYR - Malaysian Ringgit); n = night ; pp = per pax
Room Type →
↓ Duration

Whole Unit
3 BD & 2 Bth
Up to 6 pax

Whole Unit
3 BD & 2 Bth
Up to 7 pax
(with 1 floor single mattress)

Whole Unit
3 BD & 2 Bth
Up to 8 pax
(with 2 floor single mattress)

Whole Unit
3 BD & 2 Bth
Up to 9 pax
(with 3 floor single mattress)

Daily

RM 670 /night
* 1 night

RM 720 /night
* 1 night

RM 770 /night
* 1 night

RM 820 /night
* 1 night

Daily

RM 400 /night
* Minimum stay 2 nights

RM 450 /night
* Minimum stay 2 nights

RM 500 /night
* Minimum stay 2 nights

RM 550 /night
* Minimum stay 2 nights

Monthly

RM 5500 /mth

RM 5000 /mth

RM 5900 /mth

RM 5400 /mth

RM 6300 /mth

RM 5800 /mth


RM 6700 /mth

RM 6200 /mth

Table 2: Optional
#

Item
Notes
1


Car Park

1) RM 10 /day OR RM 180 per month. Per car space, indoor/outdoor parking.
2) RM200 deposit requires.
3) Guest(s) staying on/below 6 nights will be given One Complimentary Indoor Parking (subject to availability).

2

Internet

1GB Complimentary Wifi Internet per month is provided @ 3G speed (384kbps) for general internet browsing and emailing (speed reduce to 64k after reaching the quota). Options to topup* the Wifi Internet is available with the charges:
a. RM30 /30 days (Quota 1.5gb /month)
b. RM35 /30 days (Quota 2.0gb /month)
c. RM45 /30 days (Quota 7.5gb /month)
d. RM65 /30 days (Quota 12 gb /month)

*The charges from Internet Service Provider are subject to change without prior notice.

3

Charges:

Electricity:
RM0.691/kWh

Water:
RM2.07/cum

1) FREE usage with capping at RM10 per day for rental duration on/below 6 nights. Excess charges payable by guests.
2) For guest(s) staying on/above 7 nights, electricity is payable at RM 0.691 /kWh and water is payable at RM2.07 /cum. Utilities charges will be billed upon check out / monthly (depending on rental duration).

4


Astro Pay TV

Charges:

RM20 - RM50

1) Upon request and subject to availability.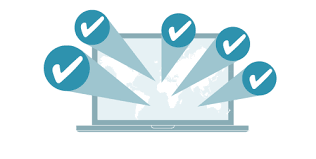 Features included:
01)
Total unit built up size: 933 sqft
02)

The units are facing buildings.

03)

Fully furnished apartment equip with:

- Window rod & curtain included and installed,
- Ceiling Fan
- Single x 6 mattress & Pillows
- Grills door

04)

Living room:

- 3 seater sofa 
- LCD TV 
- ceiling fan

05)

Kitchen / Dinning:
- Electric kettle
- Fridge
- Kitchen cabinet with hood
- NO Cooking is allowed

06)

Master Bedroom:
- wardbrobe 
- Air-cond

- water heater 
- 2 x Single Bed

07)
Second Bedroom:
- Wardbrobe 
- Air-cond
- 2 x Single Bed
08)
Third Bedroom:
- Wardbrobe 
- Air-cond
- 2 x Single Bed
09)
Laundries:


- Drying rail

- No Washing Machine is provided in the apartment, self laundry machine facilities is available within a short walking distance in the area.

10)
Second Bathroom & Toilet & hot water system
11)
Fully renovated and repainted (walls, doors, ceilings), spacious, superbly maintained 
12)
Complimentary use of the building's facilities including the Pool and Gymnasium
13)
Securities Guard 24 hours Service,
14)
Carpark with Disable Access (optional and subject to rental durations and availability),
15)
External common area facilities: Connect directly to Evolve Concept Mall, Restaurants, 24 Hours convenient stores, Hairdresser, Body & Foot Massages, etc.
16)

Miscellaneous Valued Services (Costs apply and vary):

- Special furnishing requests
- Pantry service - place your grocery order and we do the shopping for you.
- Ironing / Washing / Dry cleaning
- Room cleaning
- Business administration services, e.g. fax, photocopy etc
- Tour assistance

A. General Terms and Conditions: <click here for details>
B. Specific Rental Terms and Conditions for G Residences :
Compulsory Deposits (bond) requirement are:
Rental, Lost & damage deposit + One Set of Access Card:
a. Daily Rental (Less than 1 month stay): RM 300
b. 1-3 months stay: One month rental
c. Above 3 months stay: Two months rental
d. Special occassion e.g. wedding, movie shooting - RM 2000
Deposit for additional Access Cards request:
a. Residence Car Park Access Card bond (per card): RM 200
b. Unit and Lobby's Access Card bond (per card): RM 200
Deposit for Utilities (Electricity, Water and Gas): RM 500 (* for stay on/above 1 month)